Your Local Expert for Sewer Camera Inspection Services in Boca Raton, FL
Located about three feet below the soil's surface, sewer lines are not easy to troubleshoot when they develop an issue. When your drain or sewer pipe malfunctions, turn to our plumbers at Kwik Plumbers for sewer camera inspection services in Boca Raton, FL. Since 1982, we have served home and business owners throughout the area with reliable, accurate, and precise sewer inspection services.
Understanding Sewer Camera Inspections
Sewer video inspections use a submersible camera to capture images and video of your sewer pipe. We affix the camera to a thin, flexible rope and deploy it into your sewer through a roof vent, clean-out port, toilet, or drain. The lens provides a full view of the sewer pipe's interior and feeds images to our handheld monitor.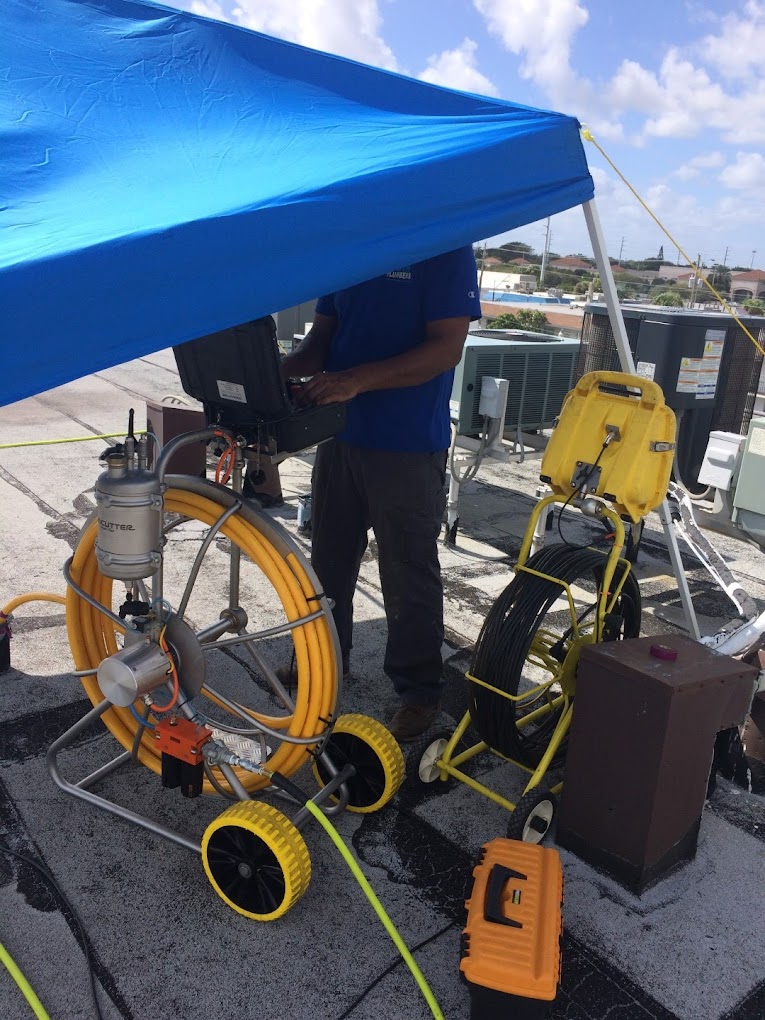 Benefits of Routine Inspections
A regular pipe camera inspection allows our plumbers to monitor the condition of your sewer pipe. Early detection of issues prevents a sudden catastrophe, such as a collapsed pipe. Routine camera inspections also give us a chance to observe buildup and look for signs of tree root clogs. If your pipe needs repair, the camera inspection helps us determine if the pipe is compatible with trenchless restoration.
Camera Inspections Aid With Your Drain Line
With the results of a drain inspection, we provide you with advice on how to safeguard and properly use your drains. The camera inspection also facilitates drain maintenance and repairs. In many homes and buildings, changes in pipe diameter or multiple 45- or 90-degree bends complicate the drain cleaning process. Camera inspections identify these pipe changes and allow us to plan the best drain cleaning and repair method for your unique situation.
The Things We Need to Check
During a plumbing inspection, we look for corrosion. Corroded pipes develop weak areas that leave them prone to cracking and collapse. We also look for clogs from tree roots, solid waste, grease, and other debris. Our cameras also check for sewage leaks, gaps, offsets, cracks, and mineral scale. If your pipe has damage compatible with a spot repair or pipe liner, we use the camera to check the location of the damage. After we insert a pipe liner or epoxy resin spot repair solution, we use the camera to check its placement within the host pipe.
Trust Only the Kwik Plumbers Team
When you work with a plumber in Boca Raton, FL, from our team to perform sewer video inspections, you'll benefit from our:
Make the most of the video camera pipe inspection process when you consult Kwik Plumbers today. We take the guesswork out of sewer repairs and replacements. Call our reliable plumbing company today or fill out the form today for an appointment.