The Local Expert for Trenchless Pipe Lining in Boca Raton, FL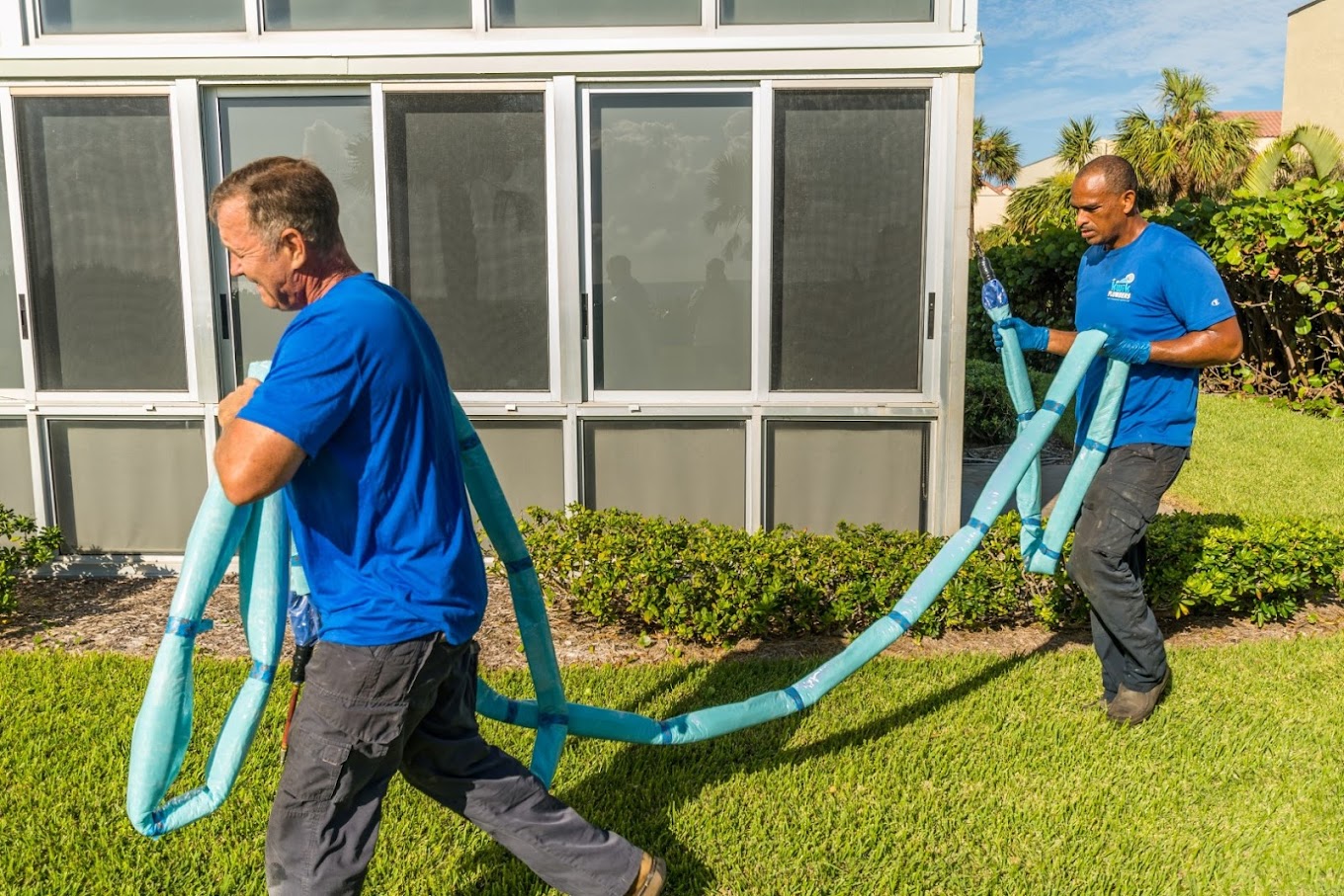 When your sewer line malfunctions, you have more options than a costly and messy replacement. Through trenchless pipe lining in Boca Raton, FL, you get to enjoy all the benefits of a new sewer pipe without the hassle. At Kwik Plumbers, we have served Boca Raton for more than 40 years, and we look forward to making sure that your pipe works properly at all times.
What Is Trenchless Pipe Lining?
Trenchless pipe lining involves creating a new pipe within the old, damaged host pipe. The old pipe remains in place, and we install a liner. We bond the liner to the pipe with a special two-part epoxy resin. The restored pipe works as well as a new pipe, and you'll enjoy at least 50 years of problem-free service.
We initiate the sewer pipe lining process with a camera inspection of the pipe. Our small submersible cameras attach to a flexible cable, and we deploy it through a toilet, roof vent, or another point of access. After verifying the pipe is compatible with trenchless lining, we clean the pipe with hydro jets. Our technicians prepare the liner, pull it into place with robotic equipment, invert it and cure it. Within three to four hours, the cured liner bonds with the pipe. The entire process takes about one full day of work.
Its Main Benefits
We use the cured-in-place-pipe (CIPP) method of trenchless pipe lining. CIPP pipe lining requires no digging. The process preserves your landscaping, driveway, sidewalk, and other concrete and asphalt property features. We use a small crew of three or four technicians, which lowers the cost of the repair. CIPP liners resist tree root intrusion, abrasion, corrosive materials, and other substances that damage pipes. These liners last for at least 50 years.
Signs to Watch Out For
Once you spot any of the following pipe-related issues, your home or business may benefit from our cast iron pipe lining services:
Reasons to Choose Kwik Plumbers
When you consider which of the pipe lining companies to hire for your trenchless pipe lining project, you deserve a company with experience and a solid reputation like our professional trenchless contractor at Kwik Plumbers. When you choose us for your pipe lining project, you'll also benefit from our:
Look No Further Than Kwik Plumbers
For more information about trenchless pipe lining or to find out if your malfunctioning sewer pipe is a candidate for this no-dig, hassle-free pipe restoration method, contact Kwik Plumbers today. Call our team or fill out the form to schedule an appointment.