Professional Sewer Camera Inspection Services in Jupiter, FL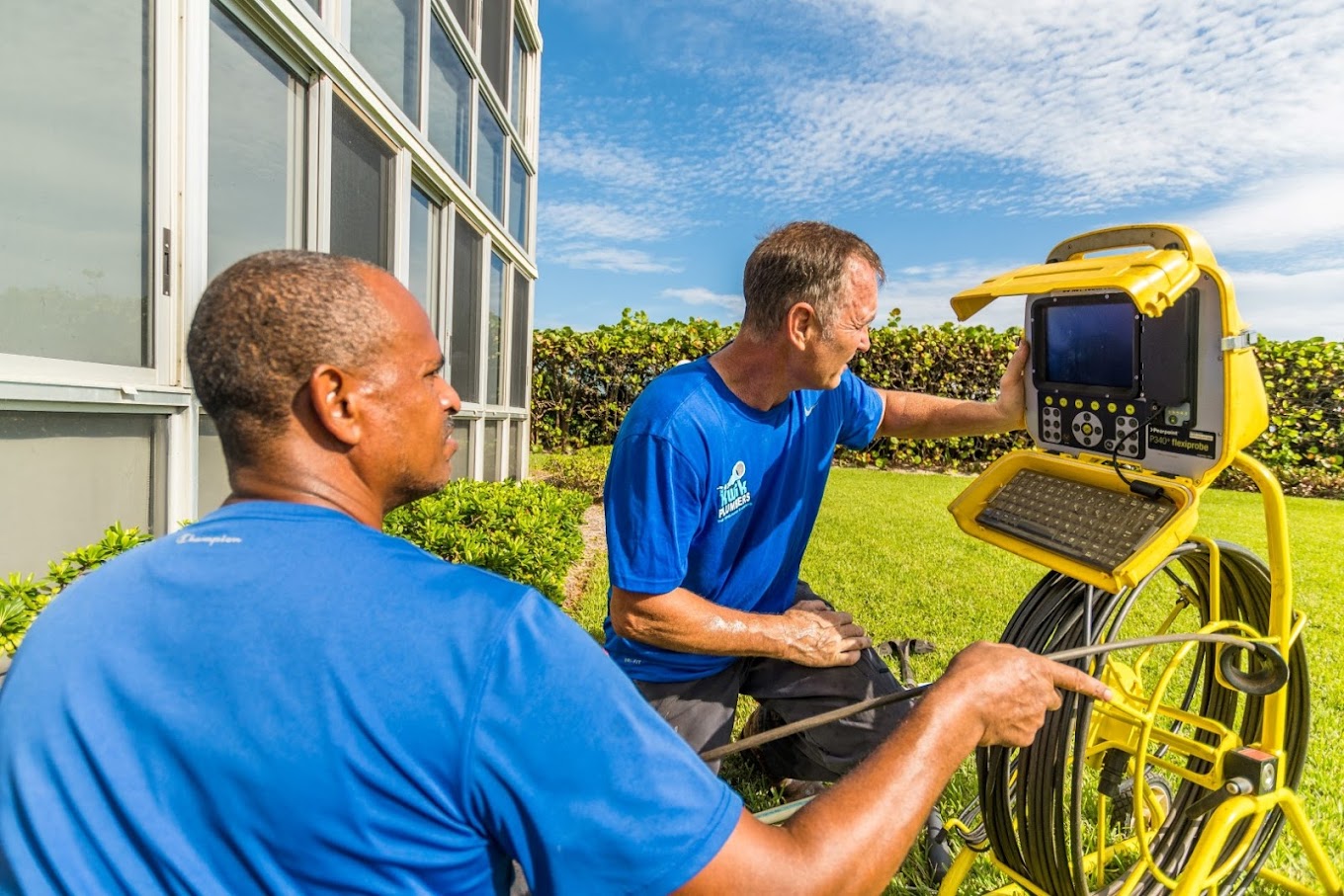 Buried underground, sewer lines present a challenge when something goes wrong. In order to determine the location, extent, and cause of a sewer problem or to evaluate the pipe's condition, our plumbers at Kwik Plumbers offer sewer camera inspection services in Jupiter, FL. We have more than 40 years of experience performing these inspections, and we look forward to providing you with accurate and reliable information about your sewer pipe.
What Is a Sewer Camera Inspection?
A sewer pipe camera inspection involves launching a small submersible camera into the sewer. We attach the camera to a flexible, waterproof hose and gently feed it into an existing sewer pipe access point, such as a roof vent, clean-out port, or toilet. The camera's lens rotates 360 degrees, so our plumbers can see every nook and cranny of the pipe's interior.
Benefits of Routine Camera Inspections
Routine camera inspections allow us to spot problems as early as possible. By detecting a crack or gap while it's small, we can perform a simpler, less costly, and less invasive repair. During a routine drain inspection, we also check for buildup and signs of tree root intrusion. This helps us plan the frequency of drain and sewer line maintenance to keep your residential or commercial sewer line operating at its full capacity.
How Camera Inspections Improve Your Drain Line
A plumbing inspection with a submersible camera helps us choose the best preventive maintenance technique for your drain line. Some drains change in the diameter or have multiple bends, so what works for one drain may not work for another. Camera inspections also help us identify how much and what type of buildup has accumulated in the drain. If we see a large amount of hair, grease, or food debris, we tell you about our findings and make recommendations for changes that will improve the effectiveness of your drains.
What We Check
When we perform sewer video inspections, we check for corrosion. This type of damage weakens the pipe and makes it more prone to cracks and tree root intrusion. We also look for gaps and offsets. These issues lead to sewage leaks. Our plumbers use the camera inspection to find hidden leaks and for the identification of clogs.
Reasons to Trust Kwik Plumbers
When you choose our trusted plumbing company for a video camera pipe inspection, you'll benefit from our:
Contact Our Team to Inspect Your Sewer Line Today
Benefit from the sewer camera inspection process courtesy of the top plumber in Jupiter, FL. Kwik Plumbers is here to address your sewer-related problems without the guesswork. Get in touch with our team by calling us or filling out the online form. Feel free to schedule an appointment today.