In-Depth Sewer Camera Inspection Services in Jupiter, FL, and Nearby Areas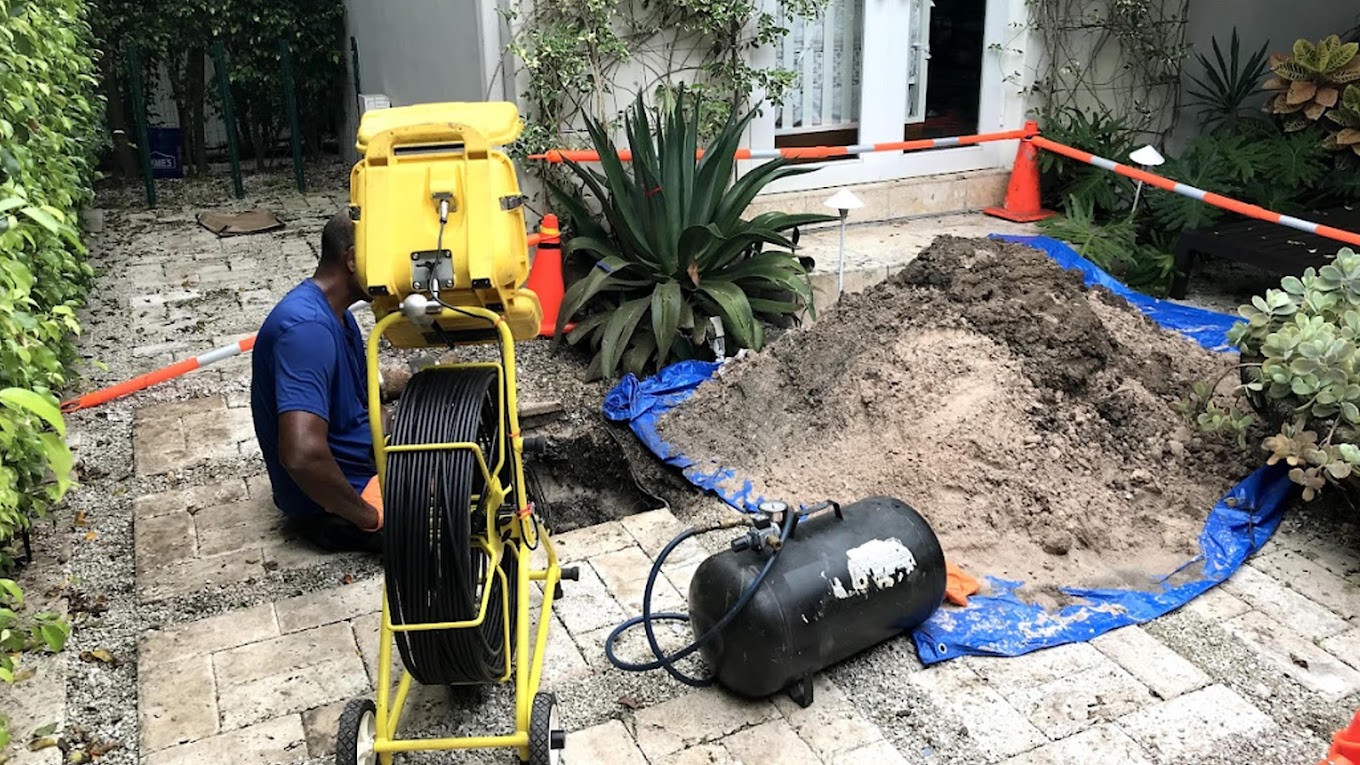 Most of the time, plumbing systems function without issues. However, a problem or special situation may necessitate a closer look at the pipes or drains. At Kwik Plumbers, we offer sewer camera inspection services in Jupiter, FL, and nearby areas for residential and commercial plumbing clients.
The Importance of Conducting An Inspection First
The old saying "measure twice, cut once" applies to plumbing. When you report an issue, our plumber in Jupiter, FL, or other areas we serve will use a drain inspection to accurately identify it and precisely locate it. Instead of digging or guessing, we obtain reliable information. We offer pipe camera inspections in:
What We Check
During our pipe camera inspection services, we check for:
Ask Us for An Inspection Once You Notice These Red Flags
Sewer problems don't fix themselves. If you notice any of the following red flags, contact us for a drain or sewer video inspections at once:
Reasons to Choose Our Team
When you need a sewer camera inspection for your Jupiter, FL home or business, you deserve to have experienced professionals do it for you. We have more than 40 years of experience inspecting sewer pipes. We perform a video camera pipe inspection when customers report issues, such as slow drains or wastewater backups.
Our technicians also offer sewer camera inspections before performing pipe lining. During the inspection, we look for clogs, cracks, offsets and hidden leaks. This helps us select the best pipe liner thickness and size and curing method for your pipe's unique situation.
frequently asked questions
Choose Our Team for All Inspection Needs
Our team has served Jupiter area home and business owners since 1982. As a licensed, insured, and locally owned and operated plumbing company, we guarantee our work. Our investments in advanced technology and ongoing training for our crew ensure that you get top-notch service on every maintenance, repair, installation, and replacement plumbing service. From our prompt arrival and upfront pricing to our fast project completion, we're the right choice for your residential and commercial plumbing needs.
Video camera inspections provide essential information about the condition of your plumbing system. Our attention to detail and professionalism ensure accurate and precise results. To learn more or to schedule a video camera inspection, reach out to us at Kwik Plumbers today.