Kitchen Plumbing Services in Jupiter, FL, and Nearby Areas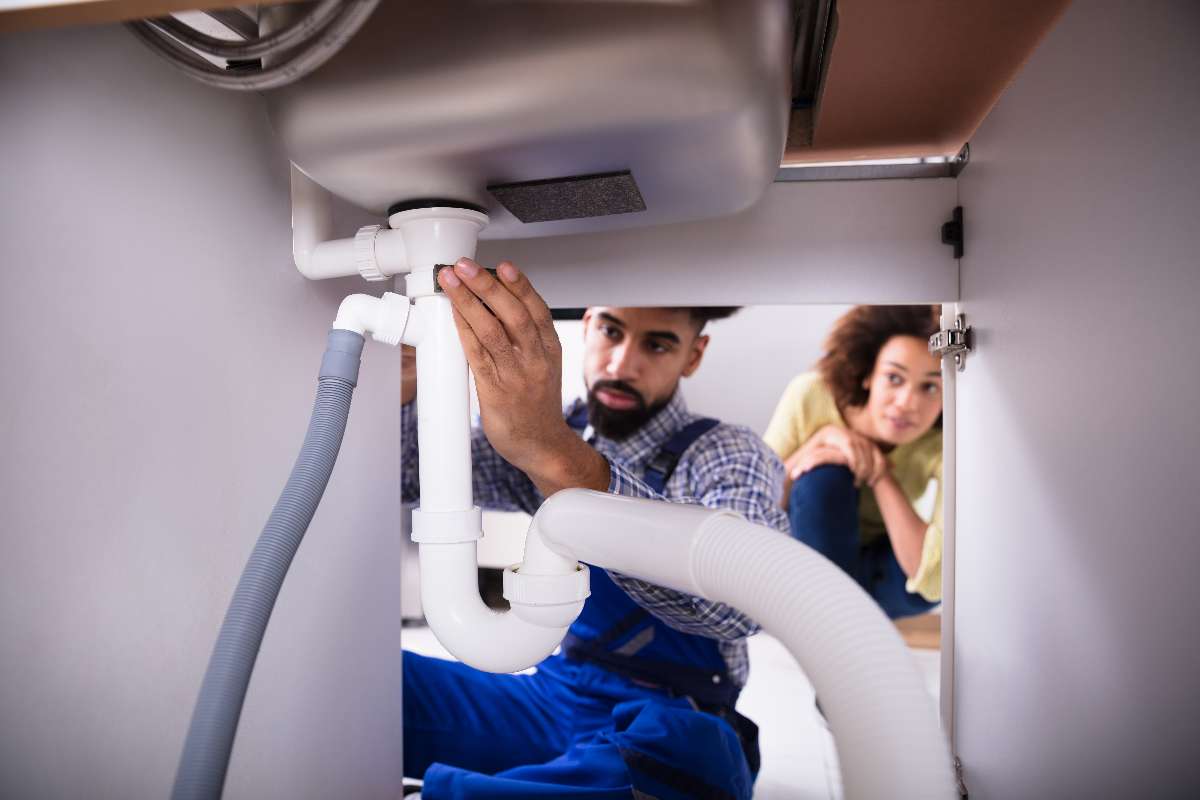 Next to the bathroom, the kitchen is the area of the home with the highest concentration of plumbing appliances. Also like the bathroom, it's an area of the home that sees quite a bit of use. This puts a lot of wear and tear on the various appliances in the kitchen, something that needs to be counteracted if you want to get the maximum return on your investment. The best way for that to happen is to make sure you hire the best kitchen plumbing contractors you can find. Kwik Plumbers offers full kitchen plumbing installation, repair, maintenance, and replacement services throughout West Palm Beach, FL. If you are experiencing any kitchen plumbing problems even as small as a leaky faucet call your professional plumbing company.
Kwik Plumbers offers full kitchen plumbing services throughout West Palm Beach, FL.
How to Keep Your Sink Healthy
The sink is arguably the kitchen plumbing fixture that you're going to use the most often. It's also, as you might expect, the one with the greatest amount of wear and tear on it. In order to counteract that wear on the system, there are a couple of different things you can do:
When to Call for Repairs
Prompt repairs are vital for maintaining a healthy kitchen plumbing system. So, when should you call for repairs, anyway? There are a number of different signs that one of your kitchen appliances is in need of repairs. For example, you should never ignore leaks, no matter how large or small. Even a very small leak is able to waste hundreds of gallons of water every year, not to mention the possible water damage, depending on the location. Call for repairs as soon as you notice anything leaking, such as a leaky faucet. You should also keep an eye out for any rust, though this is rarer in modern kitchens.
We Offer Full Kitchen Plumbing Services
Whether you need a kitchen plumbing appliance installed, repaired, maintained, or replaced, we've got your back. No one wants to have to replace their kitchen plumbing systems every couple of years. That's why you should invest in the best kitchen plumbing contractors that you can find. Kwik Plumbers has many kitchen plumbing experts, with years of professional experience under their belts. We can make sure that your kitchen plumbing system lives as long and productive a life as possible, from installation all the way through to replacement. If you'd like to know more, or would like to schedule an appointment, call today.