Tankless Water Heater Services in Jupiter, FL, and Nearby Areas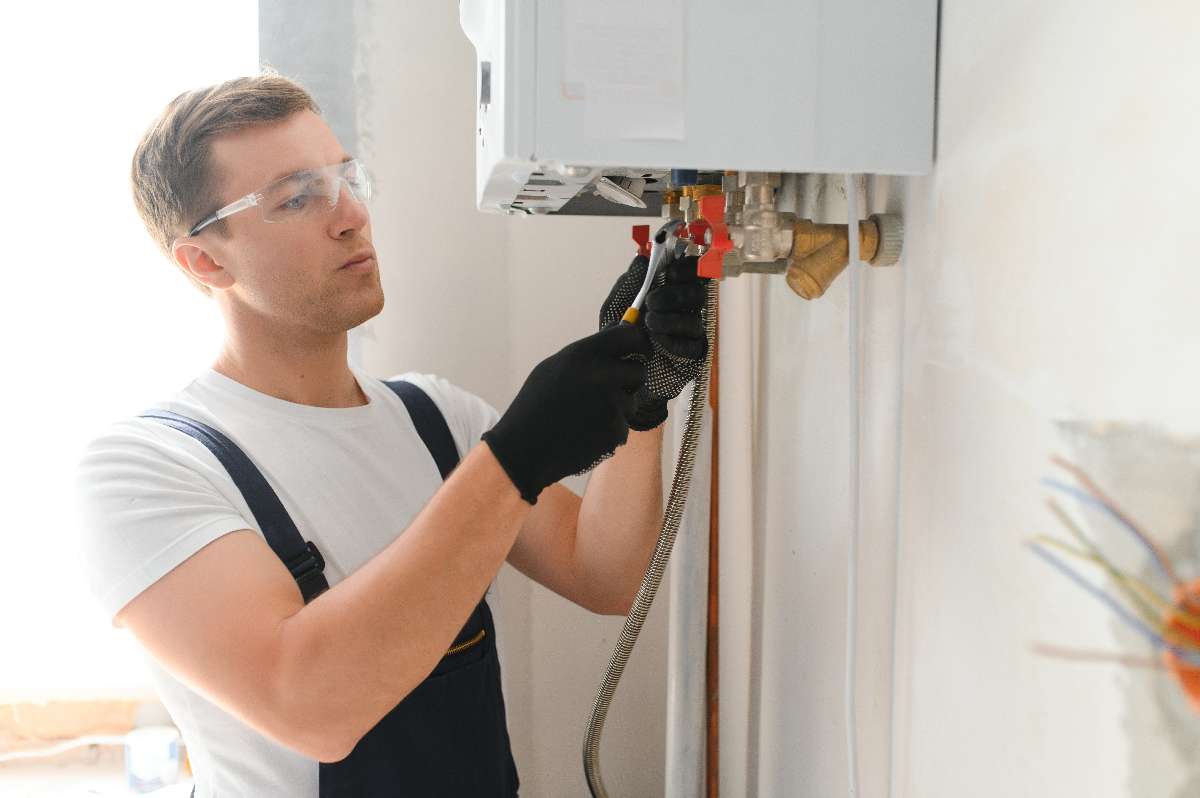 When you think of a water heater, you probably think of a tall, cylindrical metal tank installed in a closet or in another location out of sight. While that's true for the majority of homeowners in America, there are additional options out there, including the tankless water heater. As its name suggests, the tankless system does away with the tank entirely. Instead, it heats your water whenever you need it, rather than storing a large amount of water at a constant temperature.
We are your go-to plumbing contractor when it comes to high-efficiency products, including the tankless water heater. We specialize in new tankless water heater installations and replacements, as well as repair and routine maintenance. When you meet with one of our plumbers, we can tell you everything you need to know about this technology. Whether you're in the market for a new hot water system for your home construction project, or just need a routine service call, we can help you.
For tankless water heater installation and service in West Palm Beach, FL, call Kwik Plumbers today!
What's a Tankless Water Heater?
You may be wondering how your hot water gets hot and stays hot without a large tank. If you've never seen a tankless system, then it may come across as mysterious. It's a relatively compact metal box that contains a number of different mechanisms and components, the most important of which is the condensing heat exchanger.
This type of exchanger is highly energy efficient, and it can take the normal temperature of your water up to your designated requirements almost instantly. When installed correctly, it provides you with ample hot water, though larger homes but may want to have multiple units installed. The benefits of tankless water heaters are plain to see: a near–limitless source of hot water, outstanding energy efficiency, and long–term savings.
We Repair and Maintain Tankless Water Heaters
Already own a tankless water heater? You'll be pleased to know that tankless systems tend to last much longer than tank water heaters, but that doesn't mean they can go indefinitely without routine maintenance. It's still important to have your system cleaned, inspected, and tuned–up on a regular basis. Our plumbers will make sure that your tankless system operates just as it should for years to come, and that its efficiency continues to keep your energy bills low.
If you find that your tankless water heater no longer functions as it ought to, then you'll want to give us a call. We can address any problems that might arise with your unit, such as a gas or water leak, faulty heat exchanger, or inefficient operation due to the build–up of limescale. Such issues should not be handled by anyone other than a trained professional. Doing so may not only result in injury, but also in increased repair costs.
Get in touch with our team today for more information about tankless water heaters or to schedule an immediate appointment with a plumbing expert.