OUR FULL RANGE OF DRAIN AND SEWER SERVICES IN JUPITER, FL, AND NEARBY AREAS

It is obviously very important that you are able to bring clean, potable water into your home. When most homeowners think of their plumbing systems, this ability is the first item that springs to mind. However, consider how much less convenient and hygienic your home would be if you were not able to dispose of waste and waste water via your drain and sewer system. With that in mind, it is obvious that this side of your plumbing system is every bit as integral to its operation as the supply side.
The key to getting the most out of your drain and sewer system is to schedule your drain and sewer services in Jupiter, FL, and nearby areas with skilled, trained professionals. If you are reading this, then you are already well on your way toward doing so. You can count on our professional plumber in Jupiter, FL to install and service your drain and sewer system with the skill and expertise that such important work demands. Contact Kwik Plumbers today to learn more.
CALL FOR PROFESSIONAL DRAIN AND SEWER REPAIRS AND MAINTENANCE
The first inclination you have that your drain and sewer system is in need of repairs or maintenance, you need to pick up the phone and dial our number. The longer that you wait to do so, the more likely it becomes that your system will suffer serious problems leaving you with an inconvenient, and possibly very unhygienic, situation on your hands. Whether you need your drains cleaned out, or your sewer line has burst, our drain and sewer repair and maintenance crew is here to help. We'll keep the wastewater flowing out of your home in just the way it should.
We offer a full range of drain and sewer cleaning, maintenance and repair services to home and business owners located in and near Jupiter.

Our drain cleaning services clear food debris, hair and grease out of drains. We clean the drains in kitchens, bathrooms and laundry rooms.

Our strong hydro jets scour tree roots, grease and debris from sewers. Hydro jetting works on pipes of all sizes and most materials.

Calcium and magnesium naturally occur in high amounts in Jupiter's water, and they crystallize inside your pipes. We descale the mineral buildup and restore your pipe to its full capacity.

If your sewer has a large obstruction that hydro jetting and snakes can't clear, we offer sewer pumping. We also perform sewer pumping to eliminate sewage backups.

During the construction of a new home or building, we install the sewer line. We also replace sewer lines for existing homes and buildings.

Our sewer cleaning services remove the buildup of grease, food debris, solid waste, hygiene products, foreign objects and other materials from the pipe. We offer sewer cleaning as preventive maintenance and before we perform pipe lining or other restorations.

We fix drains with damage from rust and corrosion. Our plumbers also address drain leaks.

With a submersible sewer camera, we inspect the inside of the pipe and identify the causes of leaks and backups. Our camera inspections also help us plan accurate and precise repairs.
Frequently Asked Questions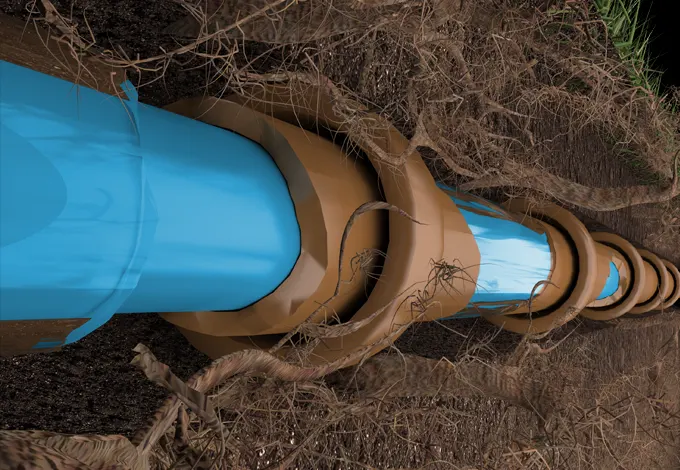 Serving the Local Area
Kwik Plumbers offers drain and sewer services in these service areas:
Contact Us Drain and Sewer Installations and Replacements
For very obvious reasons, you really don't want to entrust something like your drain and sewer installation in West Palm Beach, FL to an amateur. In doing so, you risk serious leaks or frequent clogs due to poor system design. The same goes for a drain and sewer replacement. Why take any chances, when you can guarantee that the job is done right simply by scheduling service with us. We even offer trenchless technology services, so you know that we can replace your sewer line promptly and conveniently. Call our reliable plumbing company today and speak with a member of our staff today.