Tank Water Heater Services in Jupiter, FL, and Nearby Areas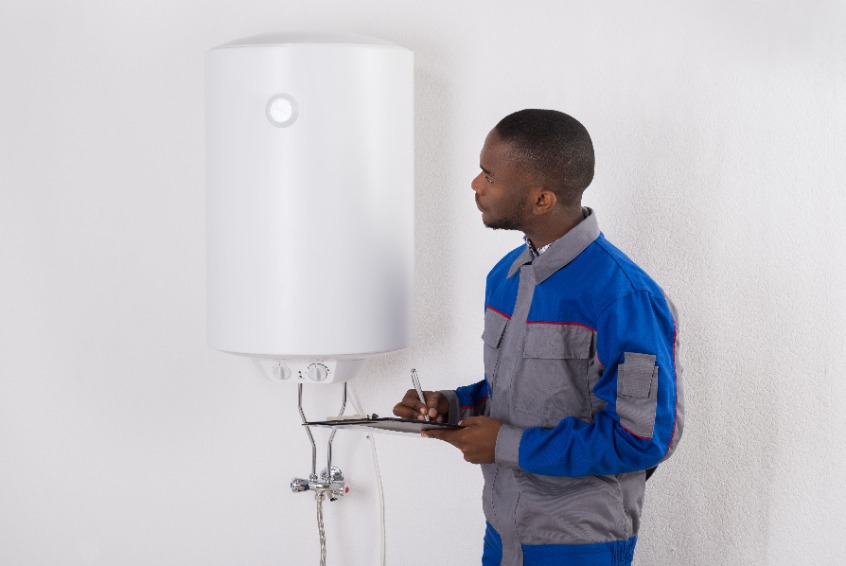 Although we take our bountiful supply of hot water for granted, it's important to realize that those hot showers and baths rely upon a single unit in the home: the water heater. For the vast majority of homeowners across the country, the gas or electric water heater is a tank water heater. It uses a large tank to store gallons and gallons of hot water for use throughout the home.
As a leading provider of tank water heater services throughout the West Palm Beach, FL area, we want to make sure that you have everything that you need when it comes to hot water. We can advise you about the purchase of a new tank water heater, or make sure that your existing model is running well with our repair and maintenance services.
Call Kwik Plumbers today for exceptional tank water heater services in West Palm Beach, FL.
Why Consider a Tank Water Heater?
With so many options to consider when it comes to water heaters, it's important to make certain that you choose wisely. The tank water heater is the most popular form of water heater, and it's not difficult to see why. Whether you opt for a gas or electric model, it uses a heat exchanger or element to heat anywhere from 35–80 gallons of water, depending on the size of your home. They also happen to be the most budget–conscious when it comes to upfront costs. We work with high quality manufacturers to ensure our customers have plenty of hot water at their disposal.
We Can Fix Your Tank Water Heater
There isn't a water heater in existence that will operate indefinitely without problems. Because they store a large amount of hot water, you don't want to wait if you suspect your water heater is not working as it should. We can make sure that your tank water heater works exactly as it should with our repair services. Whether it's a relatively minor issue related only to energy efficiency or you're home life is at a standstill with no hot water, we're just the company to call for water heater repair in West Palm Beach.
Tank Water Heaters Need Routine Maintenance
Over time, your tank water heater will incur a fair amount of wear and tear to its components and materials. As we all know, the constant contact of metal and water can lead to debilitating oxidization and may even lead to the premature replacement of your tank. To maximize the limited service life of your tank water heater, make sure that you hire our team for routine maintenance. During this service, we'll flush out your system to remove debris and make sure everything is exactly as it should be. Call Kwik Plumbers for details.