The Expert for Trenchless Relining in Jupiter, FL, and the Surrounding Areas
When your older home or building develops a pipe problem, you might wonder if replacement is the only solution. At Kwik Plumbers, we perform trenchless relining in Jupiter, FL, and the surrounding areas to restore your existing pipe with minimal downtime or disruption. Let's take a look at trenchless relining and how this process could benefit your property.

Trenchless relining offers an alternative to traditional sewer pipe repairs. It involves pushing a flexible tube filled with resin through the sewer pipe. We cut the tube to size. After inserting the tube, our crew blows compressed air or steam into the tube. This cures the resin and bonds it to the host pipe.
The Main Benefits That You Can Expect
Trenchless relining requires minimal to no excavation. This means a shorter project duration and a lower cost. The process also maintains traffic and pedestrian safety. When we perform a trenchless relining project, we leave no mess. Your driveway, sidewalk, landscaping, and other property features remain intact. The process only requires one or two access points, and we use an existing manhole or sewer clean-out when possible.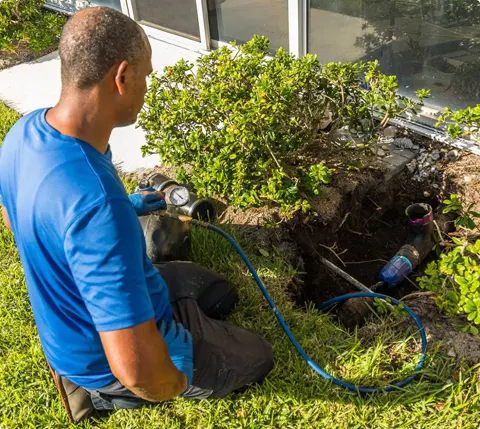 the biggest issues we address
We use trenchless relining to address corrosion and rust in pipes. Trenchless relining also fixes dents, fractures, and abrasions to pipes. We use it to prevent tree root intrusion and to correct slight offsets.
frequently asked questions
Contact Us for Your Plumbing Needs
For more information about our services or to obtain an estimate, reach out to us at Kwik Plumbers today. Feel free to call our team or fill out the form for an appointment. We look forward to hearing from you.