The Practical Application of Sewer Camera Inspections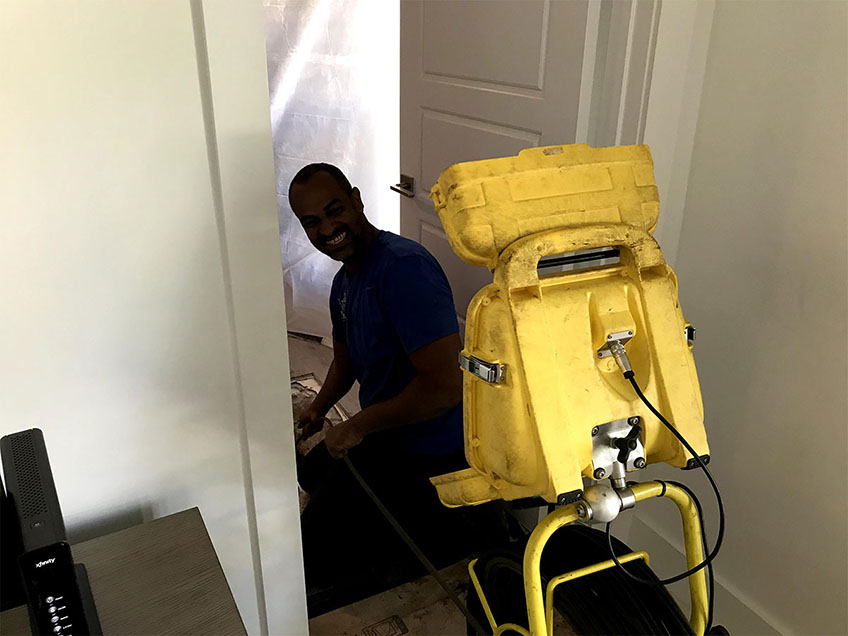 With cutting-edge technology and expertise, plumbing companies are able to provide the top-notch services that people deserve. By Utilizing state-of-the-art sewer cameras, sewer pipe line inspections provide a clear and detailed view of the interior of sewer pipes, detecting blockages, leaks, and pipe defects that may be causing problems.
Discover the power of sewer camera inspection services in Jupiter, FL, offered by reputable plumbing companies like Kwik Plumbers.
Assessing Pipe Condition
By employing high-resolution cameras, plumbers can inspect the interior of pipes with precision. Additionally, professionals identify corrosion, cracks, joint separation, and blockage issues through pipe camera inspection. The real-time visuals provide invaluable insights, enabling prompt and targeted solutions.
Planning Sewer System Maintenance
Proactive sewer system maintenance is essential to avoid costly repairs and unexpected disruptions. Sewer video inspections provide comprehensive visual assessments of the sewer pipes. Plumbers can identify potential risks such as blockages, leaks, and structural damage, enabling property owners to prioritize maintenance tasks effectively.
Verification After Repairs or Installations
These inspections provide a detailed visual examination of the interior of sewer pipes, allowing plumbers to verify that the repairs or installations were done correctly. By pinpointing any issues or potential problems, sewer camera inspections provide peace of mind to plumbers and property owners, ensuring optimum system functionality and effectively reducing complications.
Sewer camera inspections provide a non-invasive and comprehensive approach to maintaining and repairing sewer systems. Embrace this cutting-edge technology and experience peace of mind with a properly functioning plumbing system. Trust Kwik Plumbers and their expertise to deliver top-notch results. Schedule an appointment with us today!
Contact Us for Your Plumbing Needs
For more information about our services or to obtain an estimate, reach out to us at Kwik Plumbers today. Feel free to call our team or fill out the form for an appointment. We look forward to hearing from you.