Why You Need A Sewer Camera Inspection Before Buying a House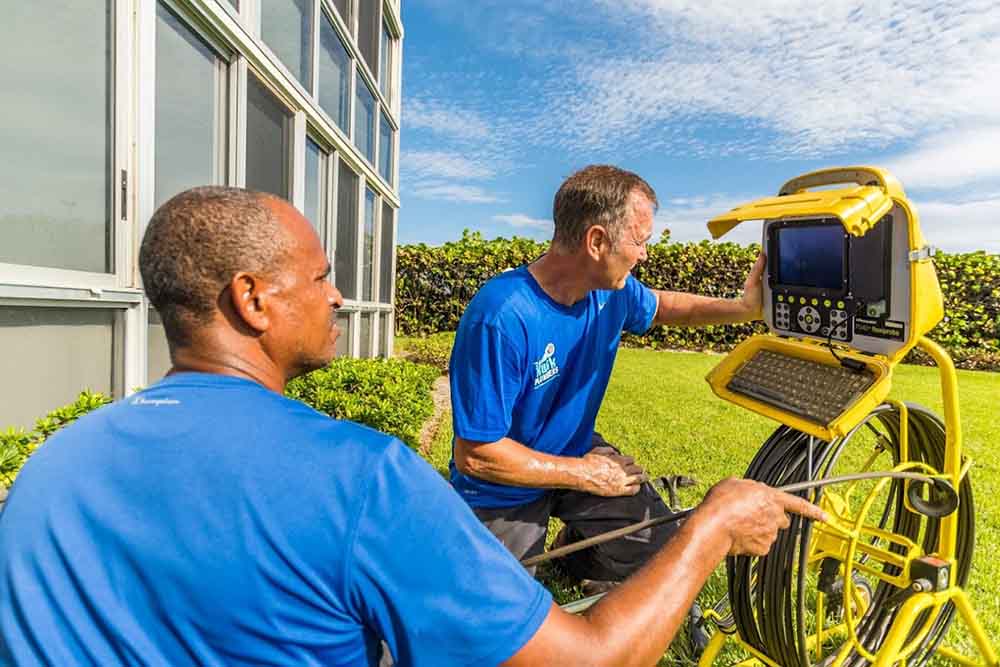 When you find a house you wish to buy, you look for obvious signs of issues with the basic systems, such as the plumbing. However, it is difficult to know the exact condition of the sewer lines hidden beneath the ground. We at Kwik Plumbers can provide you with sewer camera inspection services in Jupiter, FL. It will be helpful when making a final purchasing decision.
Find Hidden Problems with Clogged Lines and Tree Root Intrusion
When we conduct a pipe camera inspection of your potential new home, we can find hidden problems within the pipes. Lines that are already clogged or show the potential of clogging because of rough interiors can cause problems in the future.
Along with clogs, sewer video inspections also locate tree root intrusions. Since tree roots cause blockages and damage to the lines, it is imperative to pinpoint these problem areas. Deal with them before they cause major sewer line leaks.
Assess the Overall Condition of the House's Sewer Drainage System
A drain inspection can also assess the whole condition of the house's sewer line system. We use the video camera and see how well the pipes have held up since their installation when the house was new.
When we conduct a thorough plumbing inspection, we can inform you of any rusted, cracked, or crumbling pipes. You can then use this information to decide whether you wish to deal with any issues when buying the house.
When it comes time to buy a new home in Jupiter, FL, you need to know the condition of the house's sewer pipes. Our 40 years of experience coupled with advanced technology allows us to pinpoint any problem areas in the lines. You are fully informed before making the purchase. Contact us at Kwik Plumbers to schedule a video camera pipe inspection appointment.
Contact Us for Your Plumbing Needs
For more information about our services or to obtain an estimate, reach out to us at Kwik Plumbers today. Feel free to call our team or fill out the form for an appointment. We look forward to hearing from you.