The No-Dig Solution: How Trenchless Pipe Lining Can Save Your Landscape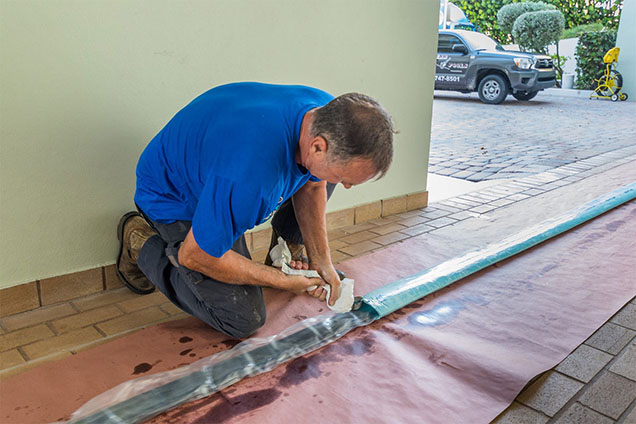 One of the major concerns that property owners have about sewer line repair work is the potential destruction of costly sod, foliage, hardscaping, and paving that often occurs when a subsurface pipeline is replaced. This is precisely why Kwik Plumbers offers trenchless pipe lining in Tequesta, FL. With this type of service, we can make unpleasant property damage a thing of the past.
The Trenchless Pipe Lining Process
With CIPP pipe lining, all the repair work is conducted inside the existing pipe. The pipeline is inspected via a clean-out port or pipe connection, and this same opening is used to insert a new liner directly into the existing pipe. The new liner cures to full strength in a few hours and creates a durable pipe-within-a-pipe that resists corrosion and other damage.
The Advantages of Trenchless Services
Trenchless cast iron pipe lining requires little to no digging. This means that your property's trees, grass, paved surfaces, and decorative features won't be disturbed even as we install a durable new liner to seal up a cracked, separated, or weakened pipe line. The process is also popular because it can be carried out from start to finish in just a few hours.
Is Trenchless Pipe Lining a Long-term Solution?
Our trenchless sewer pipe lining services aren't just a stop-gap measure or temporary solution. This technology represents a long-term remedy to sewer line issues that can be expected to last as long as or even longer than a traditionally repaired or replaced sewer line.
For top-quality pipe lining services, trust only Kwik Plumbers. As the leader among the top pipe lining companies in the Tequesta area, we're sure to provide the best value for your money. Contact us today to discuss your property's sewer line concerns and schedule an appointment!
Contact Us for Your Plumbing Needs
For more information about our services or to obtain an estimate, reach out to us at Kwik Plumbers today. Feel free to call our team or fill out the form for an appointment. We look forward to hearing from you.